Welcome!
Choose this class if you are interested in learning how to paint a landscape 'wet on wet' in watercolor.
If you choose the bundle option "ALL YOU CAN PAINT", you will only pay $20 a month and have access to more than 80 classes!
(Some courses contain classes within classes)
Scroll down to the bottom to see pricing plans and a free preview.
Enroll in a FREE 1 Day trial - go to the "All you can paint" and scroll down to payment options
(no credit card needed)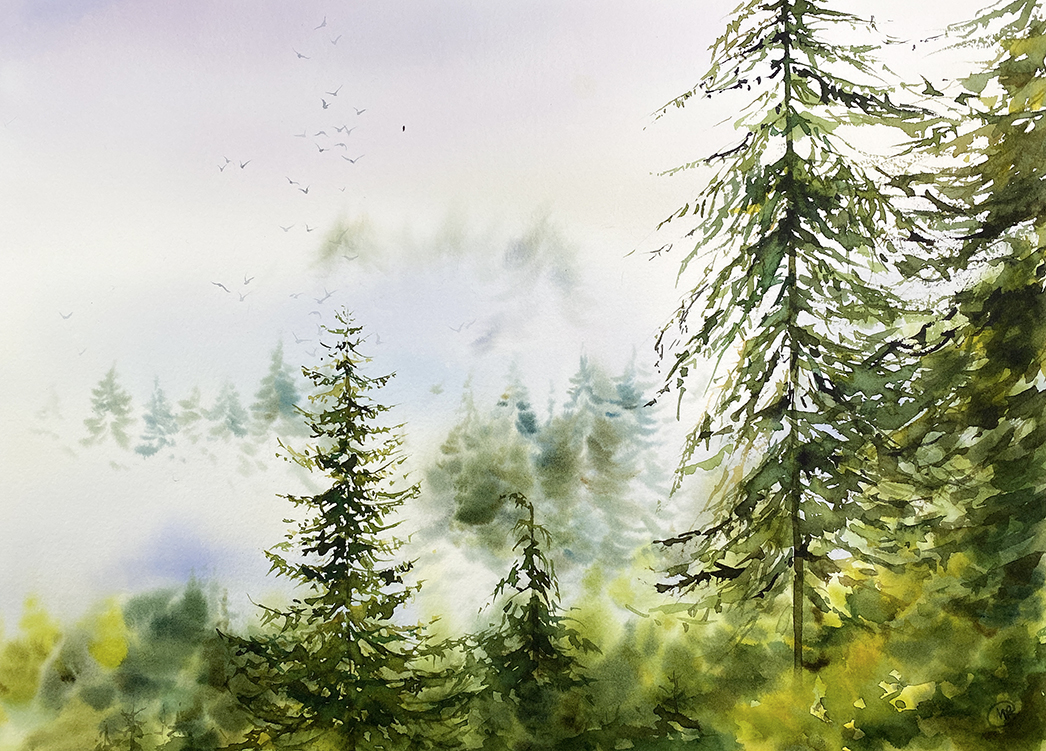 Learn how to create a soft background
In this class, I will be teaching you how to paint an out of focus background with mostly primary colors for the sky and fog; how to create a rich foliage in the foreground; how to paint birds and trees.
(this class includes two exercise videos for painting birds and trees)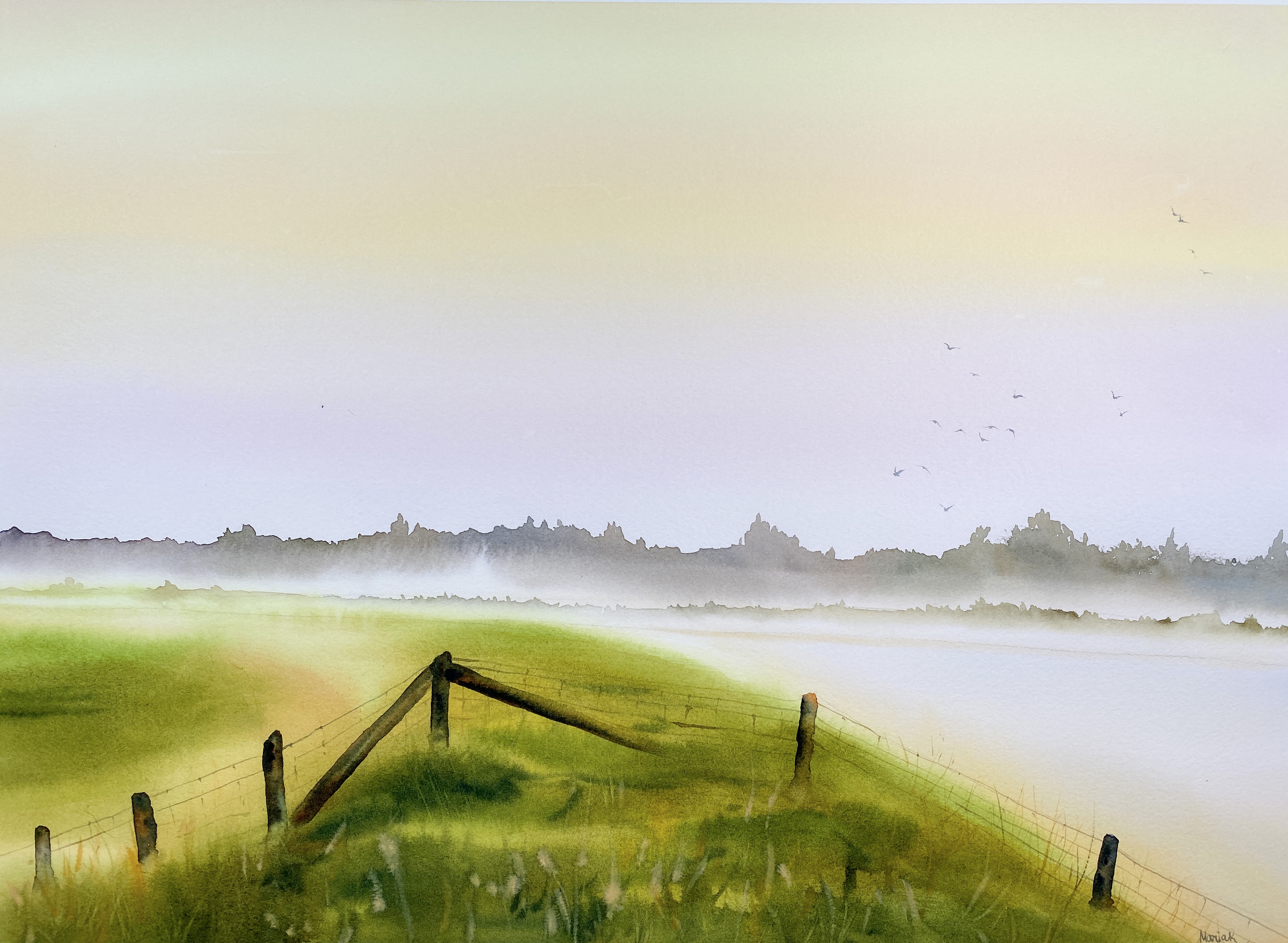 You can use the same technique in any landscape painting. For example, 'wet on wet' will give you the softest background, either you are painting a sky or a lake, or a meadow with a forest.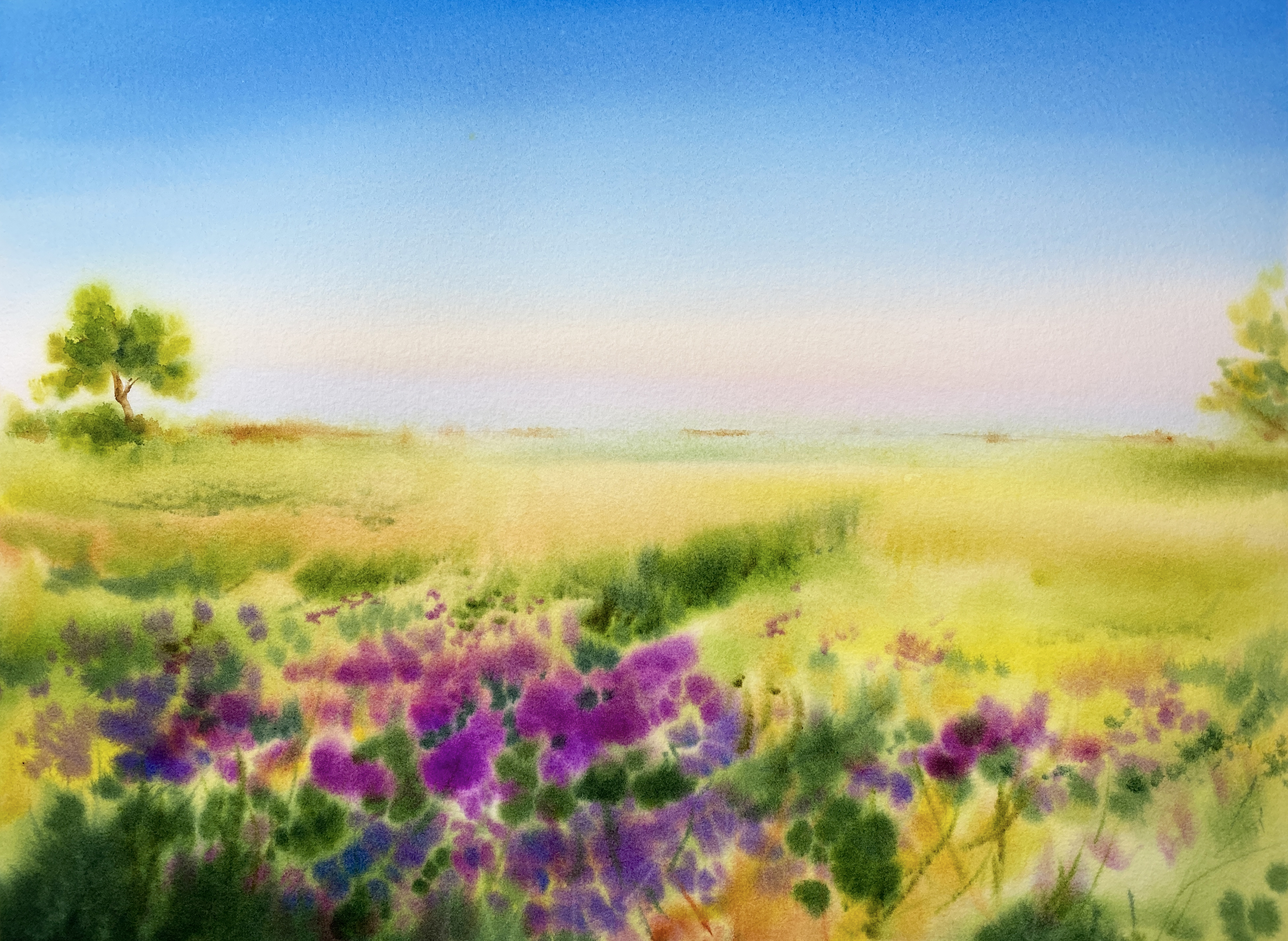 It's important to create a balance in your painting. When creating a background, you want to preserve light for highlights, for example, leave part of the sky much lighter. The same with a grass, meadow, or water.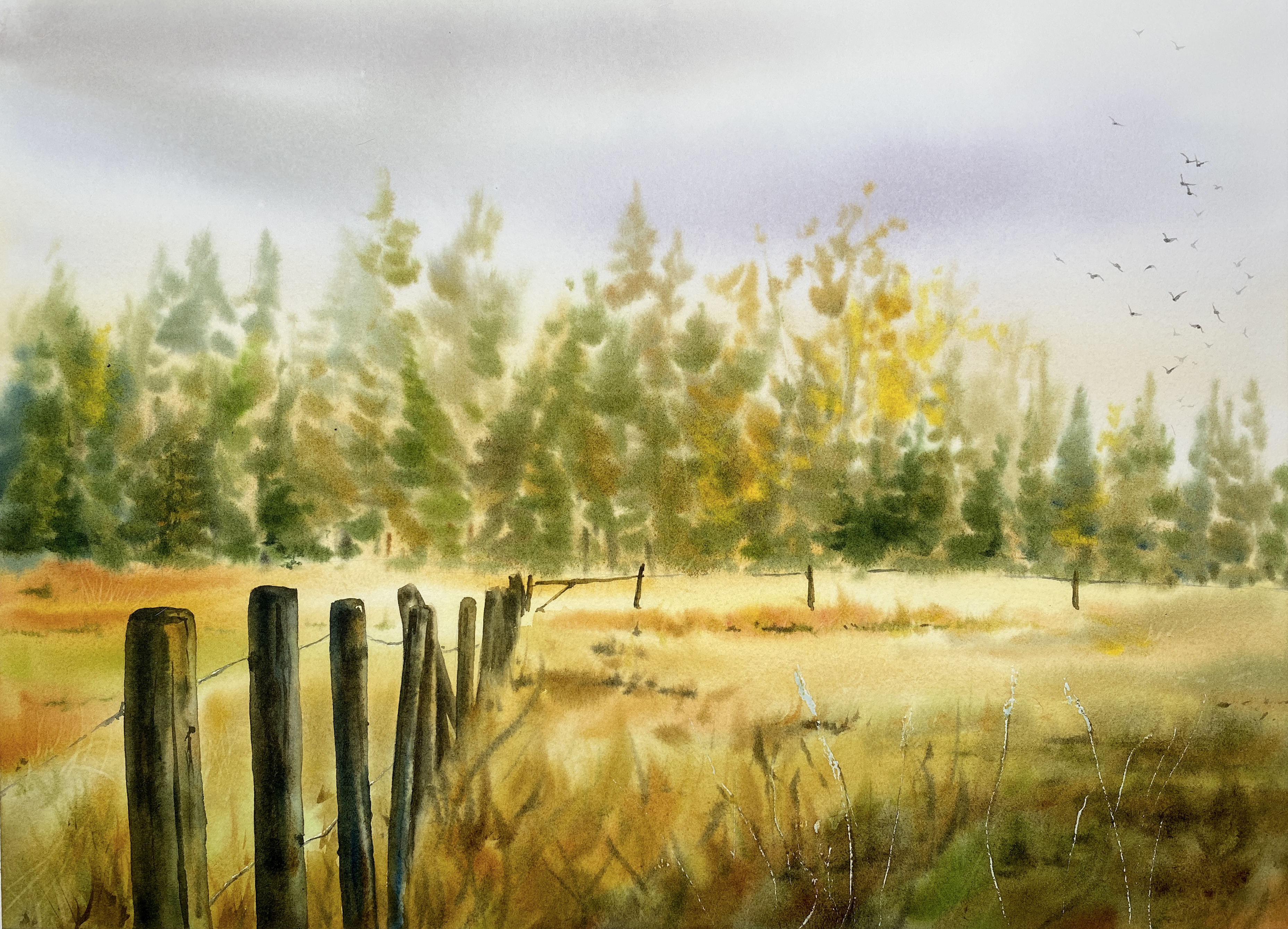 Any details, such as birds, flowers, fences, boats, can be added last.
Available in days

days after you enroll

In the mountains
Available in days

days after you enroll

Painting process
Preview. "In the mountains", Part 6.
Choose subscription plan, instead of enrolling in an individual class.
You can cancel anytime. The best part - you will gain access to every single class for only $20 per month.
Hi, I'm your watercolor teacher!
After starting two online schools (first on Patreon and later on Teachable), I wanted to create a membership-based school with more detailed classes. Something similar to what I'm offering on Teachable but a lot more affordable and with a broader choice of subjects.
Check your inbox to confirm your subscription